Pest Control In Pinellas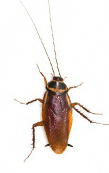 Pests come in all shapes and sizes and they can do all manner of damage to your property, so dealing with them quickly and effectively, and then putting a long term plan in place is essential. We help you do this. We know the best strategies for handling each and every kind of problem. We have been doing this for 20 years and we know that our customers are more than satisfied with the service that we have provided for them.
We understand the distress that can be caused by these kinds of problems, and how the use of ineffective methods to get rid of whatever bug or rodent you are having a problem with can add to that stress and anxiety. Working with pest control experts who have been in the field for a long time and know what works best for what situation will give you peace of mind. Once you have called us you no longer need to worry about the rats or bugs that have been giving you a headache. Our methods are tried and tested and we stay up to date with the latest information so we deliver the most effective blow.
Your property is an investment and in order to protect that investment, finding a reliable and effective pest control company is a smart move. The work that we do for you is going to be time well spent, and it will save you time and money in the future, and will free you up from worrying about how to handle any new pest problems. We are you one stop solution for any pest problem you encounter.
---
Our Service Area Includes:
Tarpon Springs
Crystal Beach
Palm Harbor
Ozona
Oldsmar

Dunedin
Safty Harbor
Clearwater
Belleair
Largo

Pinellas Park
Kenneth City
St. Petersburg
Gulfport
Treasure Island